24. March 2021 | Standpunkt
The EU Commission published its "Chemicals Strategy for Sustainability" in October 2020. With numerous measures to protect health and the environment, it is part of the Green Deal. VCI and Cefic support the objectives of the strategy, i.e. health and environmental protection and a future-oriented chemical industry in Europe, and they are speaking up in Brussels for a workable implementation.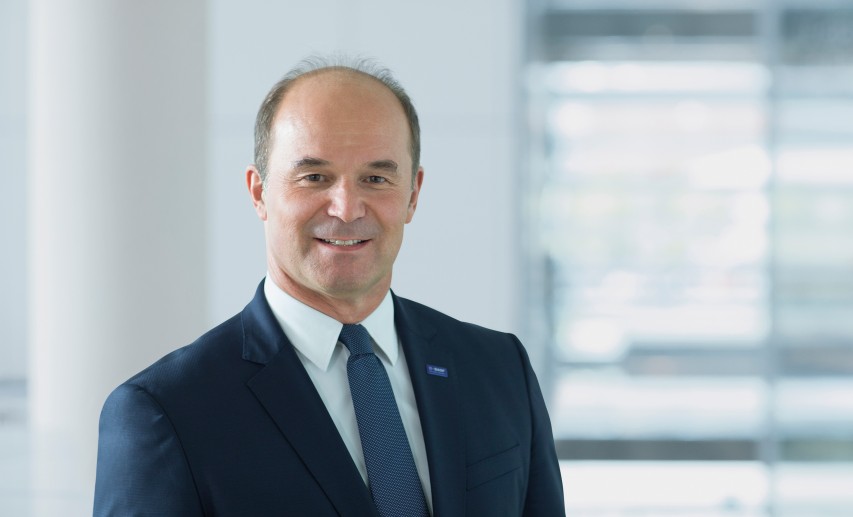 The EU Commission's plan includes a long list of proposals for transforming chemicals legislation. Implementation will trigger a revision of the REACH and CLP Regulations and the adaptation of many others. These changes must be measured against the starting point, which the EU Commission itself formulates as follows: "The EU already has one of the most comprehensive and protective regulatory frameworks for chemicals, supported by the most advanced knowledge base globally." This means that the existing rules have proven their worth in practice. But there is no reason to stand still, and the chemical industry itself has the greatest interest in continuously improving sustainability and safety. It is worth noting that our customers from practically all sectors are making similar demands. However, the question is how we can best achieve these goals.
With its draft for a Chemicals Strategy, the EU Commission wants to bring about a paradigm shift: Established fundamental principles, such as the scientific risk assessment as a prerequisite for chemicals management decisions, are being called into question. Now, the only criterion to be considered is whether a substance has hazardous properties. Aspects of exposure and dose have no role in the Commission's considerations. It is not clear to what degree the provisions for end customer products will be extended to the industrial and professional sectors.
This is of great concern to our industry. So much is foreseeable: Should the Chemicals Strategy be implemented unchanged, the number of available and usable chemicals in Europe will drop significantly. At the same time, new requirements will intensify the uncertainty as to which chemicals can replace those that are no longer on the market and permitted for use. Regulatory obligations will increase without allowing solutions for substitution. This will have a direct impact on the innovation and competitiveness of European chemical and pharmaceutical companies – and thus on our customer industries.
This is because the consequences of the Chemicals Strategy are not limited to the chemical and pharmaceutical industry alone. The strategy will influence all industries and, therefore, people's daily lives. It is estimated that 96 percent of all goods manufactured today are based on chemical products. Innovations from the chemical industry are the basis for our customer industries to achieve their ambitious sustainability goals. Climate protection is just one example: Chemistry supplies innovations that are essential to climate protection, ranging from insulation materials for energy-efficient housing or battery materials for e-mobility.
Maintain attractive and stable framework conditions
The implementation of the European Chemicals Strategy will be successful if policy-makers and industry work towards a common goal: Innovation for the manufacture of sustainable products and the resulting value creation must continue to take place in Europe. With this in mind, the global competitiveness of European industry has to be strengthened. Companies need above all a clear, predictable and workable legal framework with existing legislation taken as a definitive guide. Attractive and stable framework conditions are also a prerequisite for preserving and strengthening Europe as an attractive location for investment in the production of chemical-pharmaceutical substances – also for investors from abroad.
VCI and Cefic support the goal of the Chemicals Strategy to provide incentives for innovative and sustainable chemicals. Many chemical companies are already implementing sustainability programmes to offer their customers solutions with improved performance, lower ecological footprints and minimised hazard potential. Building on this experience, we are taking part in the discussion in a constructive manner and with concrete proposals for the future shape of the strategy.
An important forum for this is the high-level roundtable with all stakeholders set up by the EU Commission. Through the European Chemical Industry Council (Cefic), we are bringing forward important analyses on the likely impact of the planned legislation, and almost 90 VCI member companies are actively participating in an ongoing impact assessment. We want to use this to engage in a constructive and open dialogue on the EU Chemicals Strategy to ensure that the technological and economic implementation goes hand in hand with the political framework. In this way, we aim to contribute to more safety and sustainability along the entire value chain.
Martin Brudermüller
President of Cefic and Member of the VCI Presidential Council